Whether the shipment is by air, sea or overland, we provide precisely tailored supply chain efficiencies for almost every industry imaginable, to every corner of the world. Our market knowledge makes us a valuable supply chain partner and our professionalism and commitment to the delivery of outstanding service levels make us highly dependable.
The high level of customer service we provide means we enjoy long-term relationships with a large number of our customers; with some choosing to outsource their complete freight and logistics operation to us in order to allow them to concentrate on their core business.
Why you choose us ?
Our Experience
We understand the individual challenges you face and have the experience to overcome them
Our Market Knowledge
we keep up-to-date with market influences and provide advice based on the most recent developments in the industry
Great Rates
Our outstanding supplier relationships enable us to guarantee you the most cost-effective rates available
Single Point of Contact
You will deal with just one person throughout the entire freight forwarding process who will develop an in-depth knowledge of your business, your cargo and your requirements
Freight Forwarding Services Include:
Cargo sourcing
Inspection And Collection at Origin
Preparation and Issuance of Documents
Customs Clearance
Excellent Customer Support
Delivery of Cargo to Final Destination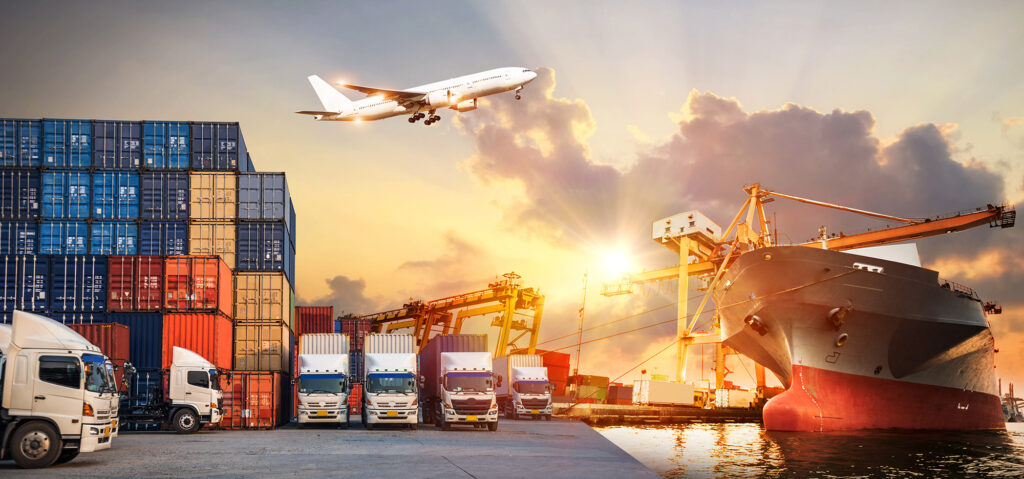 Channels
We're freight forwarding experts, transporting all types of cargo around the world, including customs clearance, warehousing, fulfillment, and distribution.